WELCOME TO OUR TIME CAPSULE!
Look at the pictures below! Seems almost like we are in a time warp, as Madonna strikes a very similar pose to the one she struck in 1985, and even though it's 20 years later, it really does feel like it is yesterday that we sang "Like A Virgin", loaded up on our jelly bracelets and crucifixes, and danced around in leggings and tights. That's right! The 80's are now back in our special MadonnaMemories trip to that wonderful time. And to truly celebrate those special moments, we have a great surprise for you - an exclusive interview with the first Madonna biographer, Mark Bego! Scroll below or click here for Mark's take on that amazing time, and also read part one of his official interview with Madonna on the set of Desperately Seeking Susan. We also have Bill Lanphier, bass player for the Virgin Tour, answering questions for you, the fans. Look soon for another exclusive interview with Bill, including why "Billie Jean" got included on the tour! We have a great photo gallery that's all 80's, a print-up lyric sheet, scrapbook pages, and a callout for fans memories of Madonna in the 80's. Enjoy these updates and keep checking back for more memories!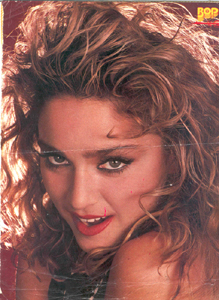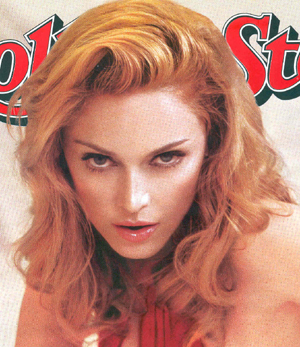 Does Madonna ever age? We didn't think so either!